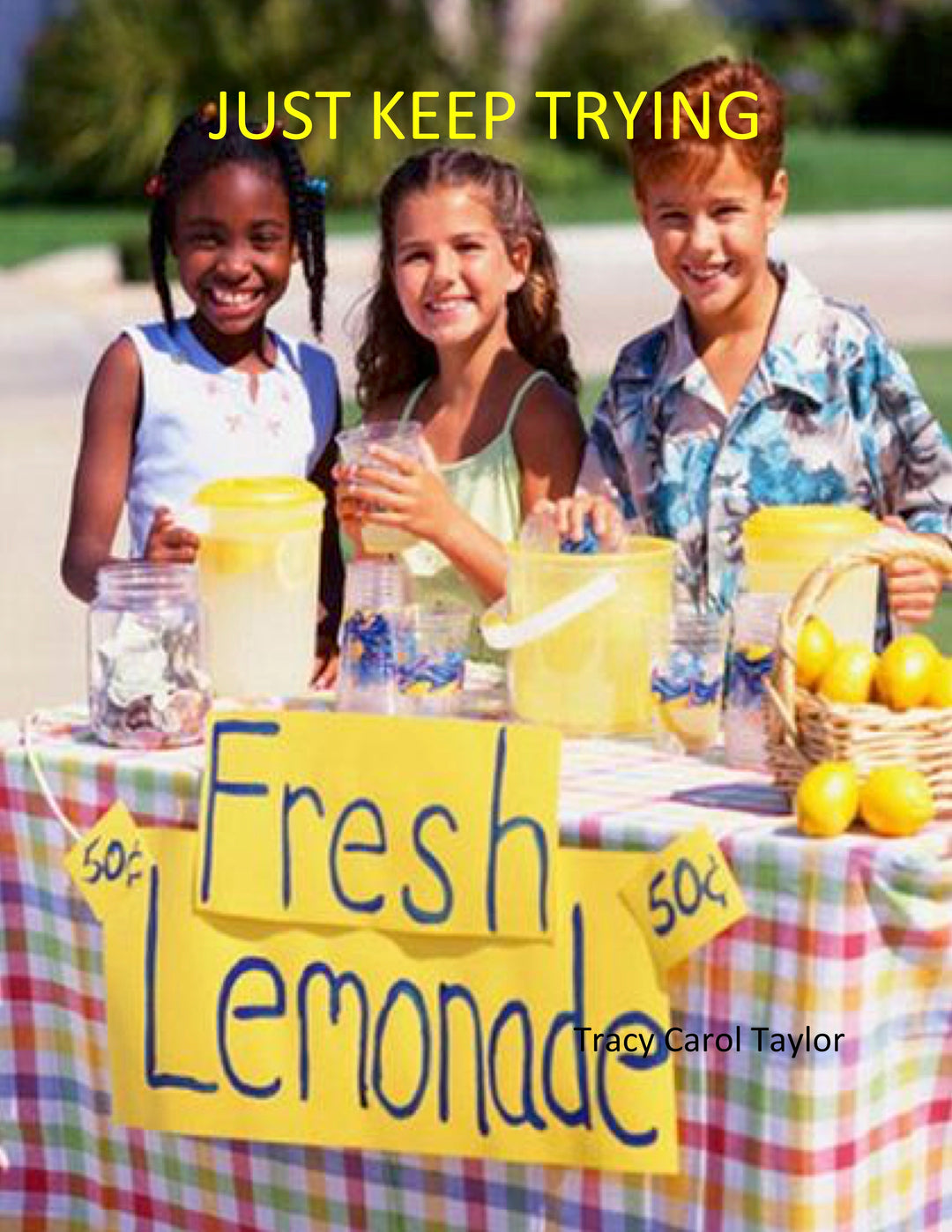 Just Keep Trying - Young Adult Nonfiction/ Religious / Christian / Inspirational
---
In stock, ready to ship

Inventory on the way
"Just Keep Trying: Finding Inspiration and Faith in Every Step"
Explore the captivating pages of "Just Keep Trying," a remarkable young adult nonfiction book that beautifully weaves together themes of faith, inspiration, and perseverance. In a world that often challenges the spirit, this book offers a guiding light to young readers, reminding them that every step, no matter how difficult, is an opportunity for growth and spiritual awake
In "Just Keep Trying," the journey of faith takes center stage as the author delves into the trials and triumphs of life. Through personal anecdotes, uplifting stories, and insightful reflections, readers are invited to embrace the power of faith and inspiration, even when faced with seemingly insurmountable obstacles.
Key Themes:
Resilience in Adversity: This book serves as a reminder that challenges are an inherent part of life, but they also hold the potential for profound growth. By sharing stories of individuals who have overcome adversity with unwavering faith, "Just Keep Trying" encourages readers to view setbacks as stepping stones toward a stronger, more purposeful life.
Nurturing Spiritual Connection: Rooted in Christian values, the book guides young adults on a journey to deepen their relationship with God. Through introspective questions, thought-provoking exercises, and passages that highlight the importance of faith, readers are encouraged to nurture their spiritual connection and find solace in divine guidance.
Inspiring Personal Stories: "Just Keep Trying" is enriched by personal stories of individuals who have navigated life's challenges with grace and determination. These narratives serve as shining examples of how faith can serve as an anchor in times of uncertainty, ultimately leading to a life of purpose and fulfillment.
Encouraging Growth Mindset: The book celebrates the power of a growth mindset, emphasizing that each step forward, regardless of its size, contributes to personal development. With an emphasis on perseverance and continuous effort, readers are empowered to overcome self-doubt and embrace their journey with renewed hope.
it their all. Those who do not quit will in time succeed.

Perfect for Summer Reading lists, for ages 13- 25